Site Geotechnical have Geotechnical Engineers experienced in undertaking earthworks inspections to provide advice on subgrade inspections, foundation treatments, test rolls, strip inspections for wetland and dam projects in accordance with the project Earthworks Specifications.
Given that wetlands and dams are specifically designed to hold water continual monitoring is usually required to meet this objective. Using the wrong materials or not meeting project specification requirements can play a role on the success of the project.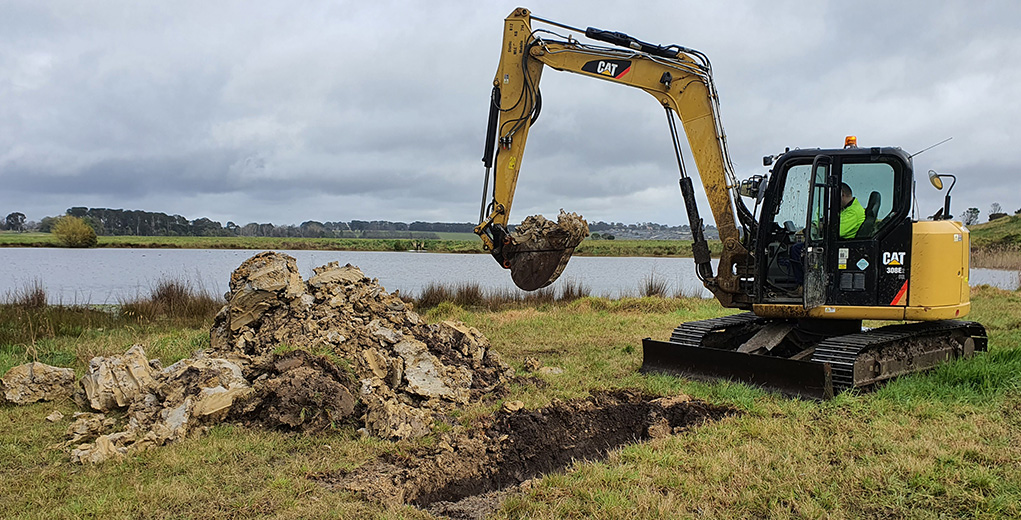 Wetland and Dam Composition Design
Wetland and dam composition design start with the information collected and recorded from a detailed geotechnical field and wetland investigation and laboratory testing.
SITE Geotechnical have undertaken hundreds of recommendations for various water retention structures such as wetland and dams across Victoria.
Our Wetland and Dam services include detailed assessments, that can be provided within our design report to meet project objectives and give options to our clients.
The Geotechnical Wetland and Dam Design Melbourne Can Count On
Because our clients' projects vary so greatly in scope and in nature, we offer a wide range of water retention designs Melbourne and wider Victoria can count on. We have options to match your project needs including:
Various Dam and Wetland considerations
Assessments of clay liners
Embankment design
Dam Filter design
Seepage analysis
Water Sensitive Urban Design (WSUD)
Embankments incorporating bentonite additives
Various Publications and Design Tools
Designs which meet Growth Area Authority Guidelines for new subdivisional construction
Designs which meet Melbourne Water Authority Guidelines
Technical knowledge gained from years of experience
Since 2005, the SITE Geotechnical team have been providing the services in soil and wetland investigation, testing, and evaluation that our clients require. Our technical expertise in all aspects of geotechnical services allows us to work on projects of all types and scales where soil testing is required
We can provide our wetland and dam design services as part of a complex project, or as a dedicated service for new or upgraded dam or wetland. With the wetland and dam design Melbourne and wider Victoria can count on, we are experienced enough to handle projects in all corners of the state. If you have further, related concerns, then we can assist with pavement design, retaining wall investigation, landslide investigation, wetland investigation and pipeline investigation (backfill specification).