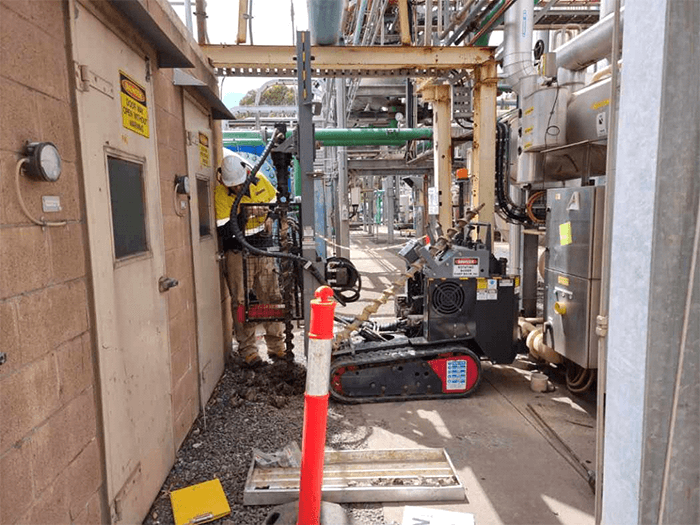 Known for our professional geotechnical drilling and soil testing services, Site Geotechnical also offers tight access drilling across all areas of Victoria with our tight access drill rig.
Are you finding it difficult to source a suitable drilling rig to complete your geotechnical site investigation? Do you have a site with low overhead power lines or cables, restricted access or a confined work area? Do you require drilling near swampy ground or river catchment area where you need to be ultra-conscious of your environmental footprint?
Geotechnical investigations to evaluate construction sites and confirm subsurface conditions are often required in small backyards, between buildings or at other confined sites. This is when a tight access rig is essential.
Our Mini Crawler Rig is perfect for those times when there is tight or narrow access to a site, for when minimal ground pressure due to environmental considerations is necessary or when overhead restrictions limit the head height of a traditional drilling rig.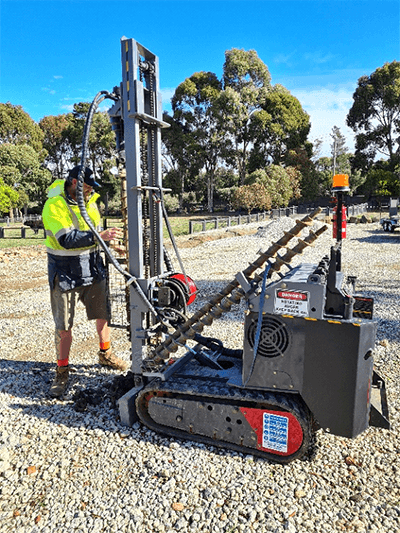 Depending on the site you may have limited space to work in or limited access and a conventional drilling rig will not be able to complete the geotechnical drilling required.
Our mini crawler rig is perfect for these restricted access drilling jobs - small enough to gain access yet powerful enough to complete the necessary site evaluations.
As most geotechnical drilling is outside in the open this is one aspect that can easily be forgotten. Is there a possible height restriction due to overhead power cables, low hanging branches or other unforeseen obstacles enforcing a height restriction?
Site Geotechnica's tight access rig only requires a couple of metres of headroom.
It is essential to avoid damaging the environment when the geotechnical drilling site is near waterways or protected flora or fauna sites, leaving only the smallest physical footprint.
Any drilling job will create some aspect of disturbance but with our mini portable rig we can keep this to a minimum, leaving as little impact as possible.
We can help no matter the reason for your tight access drilling requirements! Site Geotechnical's compact, rubber-tracked rig coupled with our skilled geotechnical drilling operators, will get your job done right - safely, efficiently and within budget.
Geotechnical and environmental drilling allows us to sample different soils to determine the different types of ground conditions on site prior to any construction activity taking place.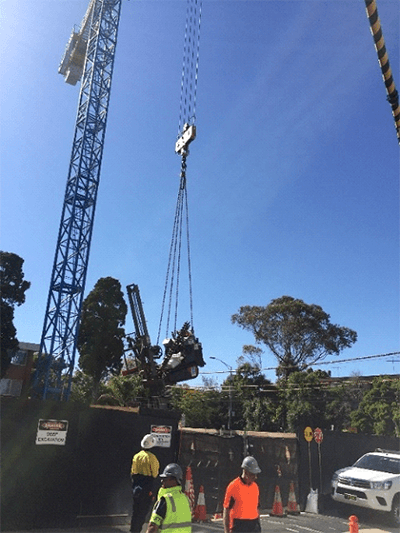 Ideal for sites with limited access height or low working headroom, for close proximity situations near an existing structure or for sloping sites.
Our tight access drilling rig is perfect for remote locations, inaccessible locations and can easily be craned into position (weighing approximately 1.3t).
Limited access shouldn't limit your options - our restricted access geotechnical drilling rig is capable of working where there is limited or tight access.